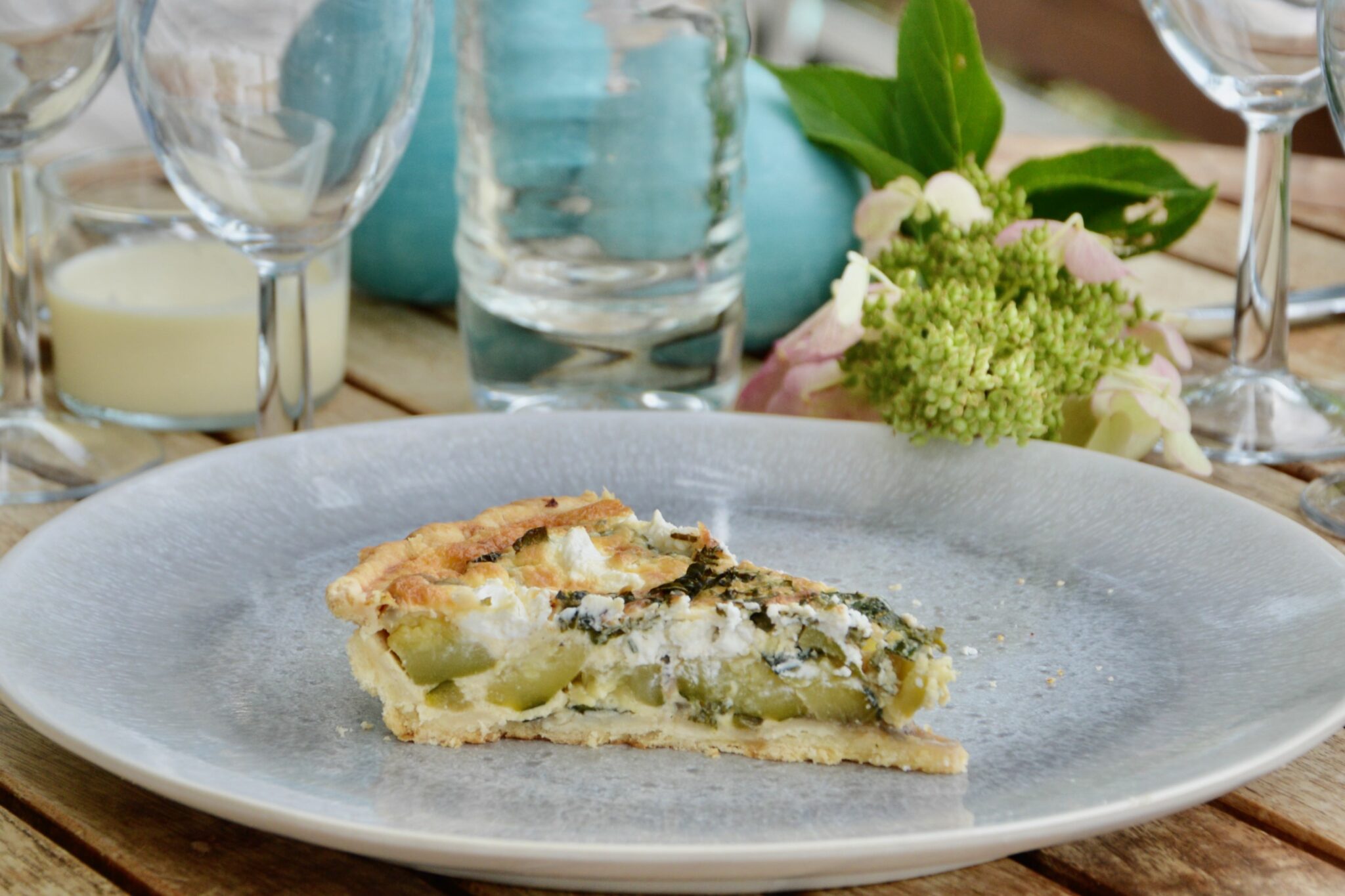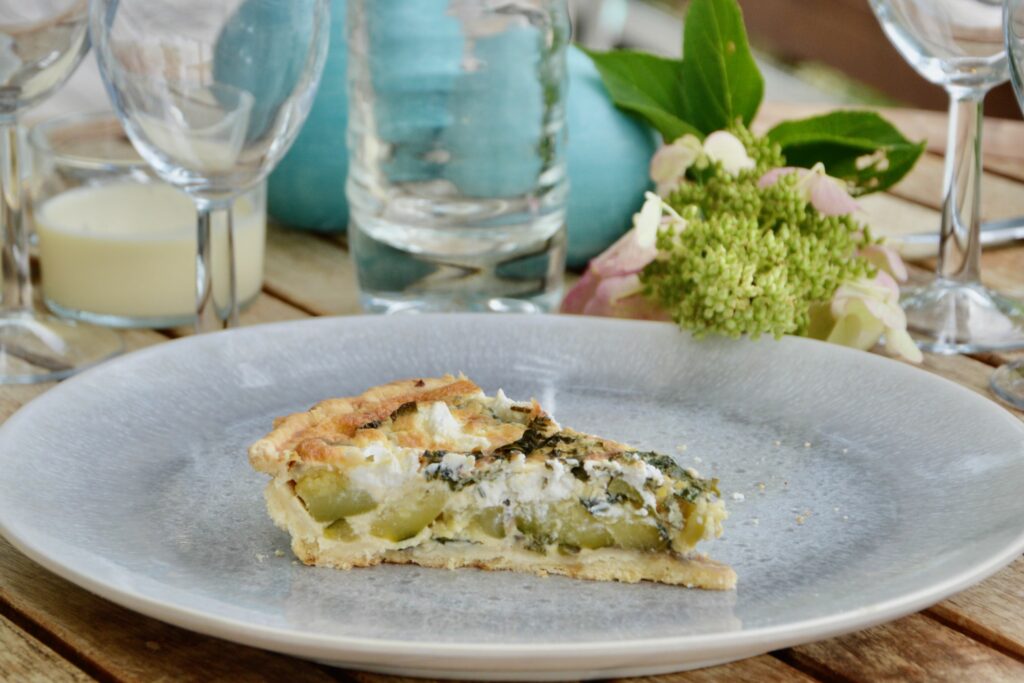 This tart may conveniently be re-heated at a temperature of 160° for 15 minutes. It should preferably be served hot or warm.
​
Zucchini Goat Cheese & Thyme Tart
24 May 2020
: 8 to 10 people
: 30 min
: 30 min
: 1 hr
: easy
This tart may conveniently be re-heated at a temperature of 160° for 15 minutes. It should preferably be served hot or warm.
Ingredients
2 petits suisses or 1.5 cup of whipped cottage cheese
60 gr salted butter
120 gr flour
1 goat cheese log
2 medium size zucchini
4 eggs
a small handful of fresh thyme
cumin
20 cl of milk
20 cl low fat sour cream
salt & pepper
a medium size pie dish (25 cm)
a sheet of baking paper
Directions
Step 1

I have been using this dough for the past few years now. it was the perfect dough recipe for a zucchini tatin pie (upside-down zucchini pie) at a girlfriend's lunch. Catherine you surely remember. It has been my favorite dough recipe ever since. It is very simple to make : in a bowl, just mix the softened butter with flour and the whipped cottage cheese. Make it into a ball shape and then spread it over the pan previously covered with the baking paper. Use the palm of your hand first and then finish with your fingers. Your pie will easily be taken out of the pan and baked this way. In case you need to prepare it in advance this dough may very well be placed in the refrigerator. It just needs to be at room temperature and pricked with a fork prior to inserting the filling and placing it in the oven.

Step 2

PREPARATION FOR THE FILLING : Thinly slice the zucchinis. Steam them for 3 or 4 minutes. For a quick cool down to avoid overcooked mushy zucchinis, rinse them over with cool water. Drain them thoroughly and add salt and pepper. This technique is not mandatory but noticed that the actual baking of the filling was easier that way. Pre-heat the oven at 220° (degrees celsius) and start preparing the filling by thoroughly mixing the eggs/milk/sour cream. Add the salt and pepper and set aside. Start placing the zucchinis slices on the dough. Cut the goat cheese log into thick slices and spread them over the pie. Then generously sprinkle the cumin and the thyme over them. Pour the eggs/dairies filling over the pie and place in the oven immediatly. The oven must be very hot.

Step 3

Let it bake at a temperature of 220° for 20 minutes so that the tough stays firm. Then lower the temperature to 180°. Wait another 20 minutes before checking on the pie. It should be golden on the top. When it's ready, take it out of the oven and let it cool down a little before carefully removing it from the pan. You may serve it then.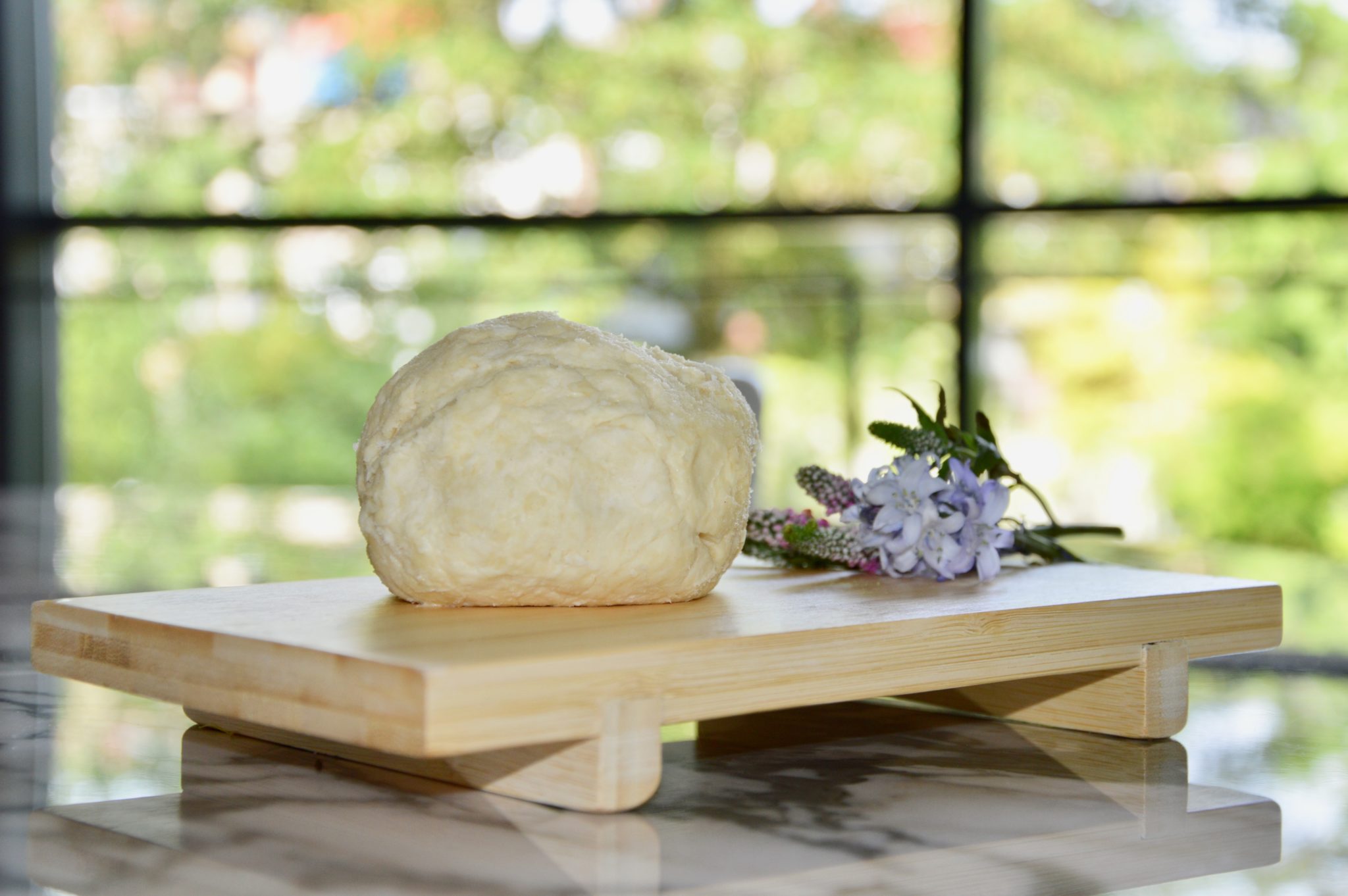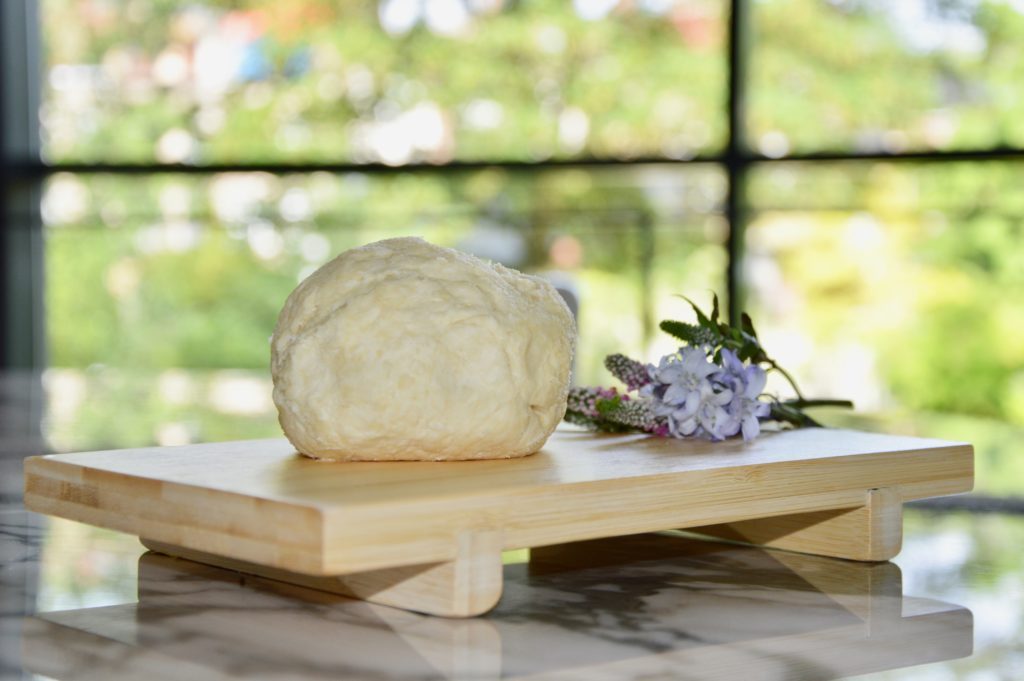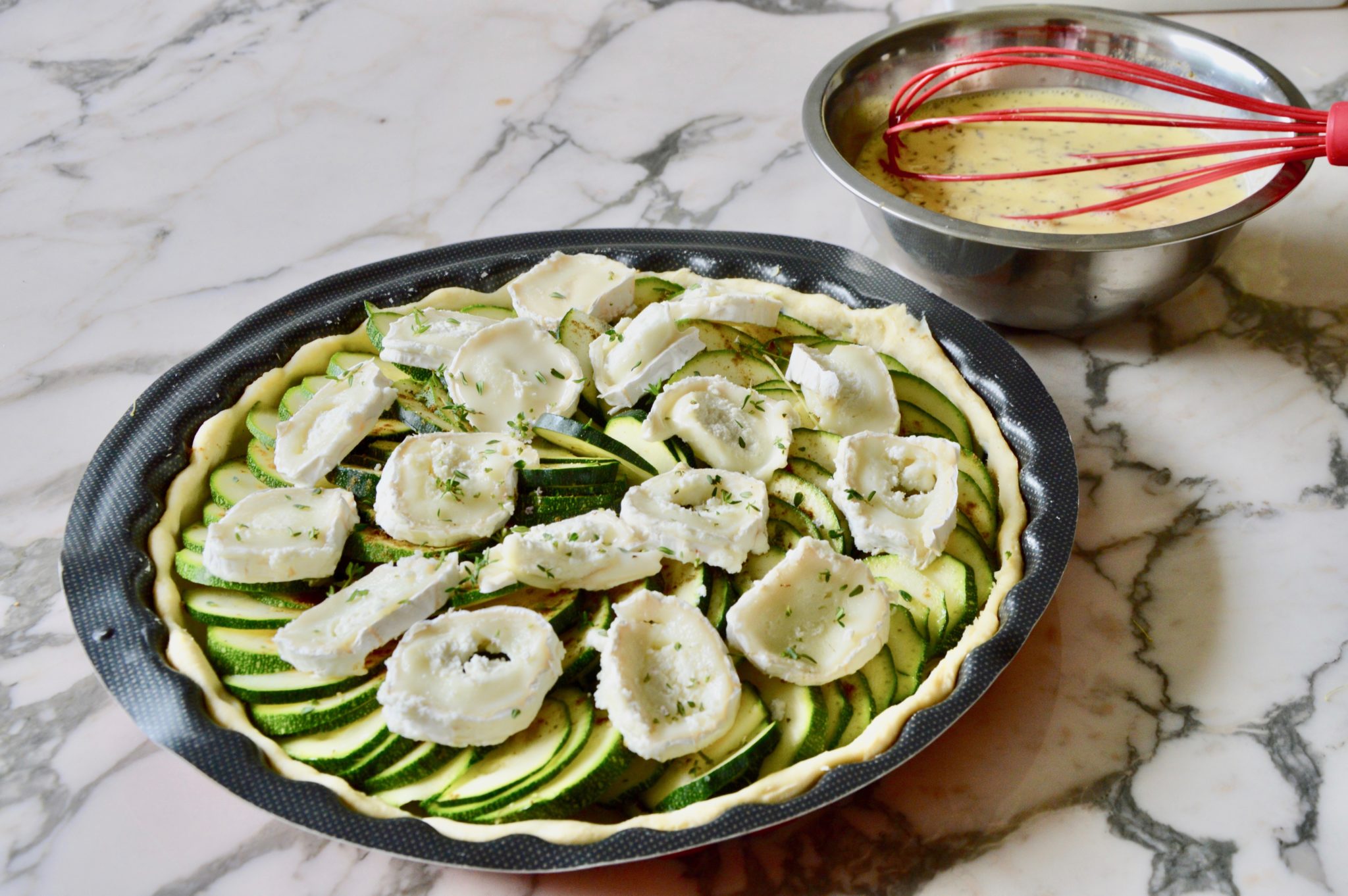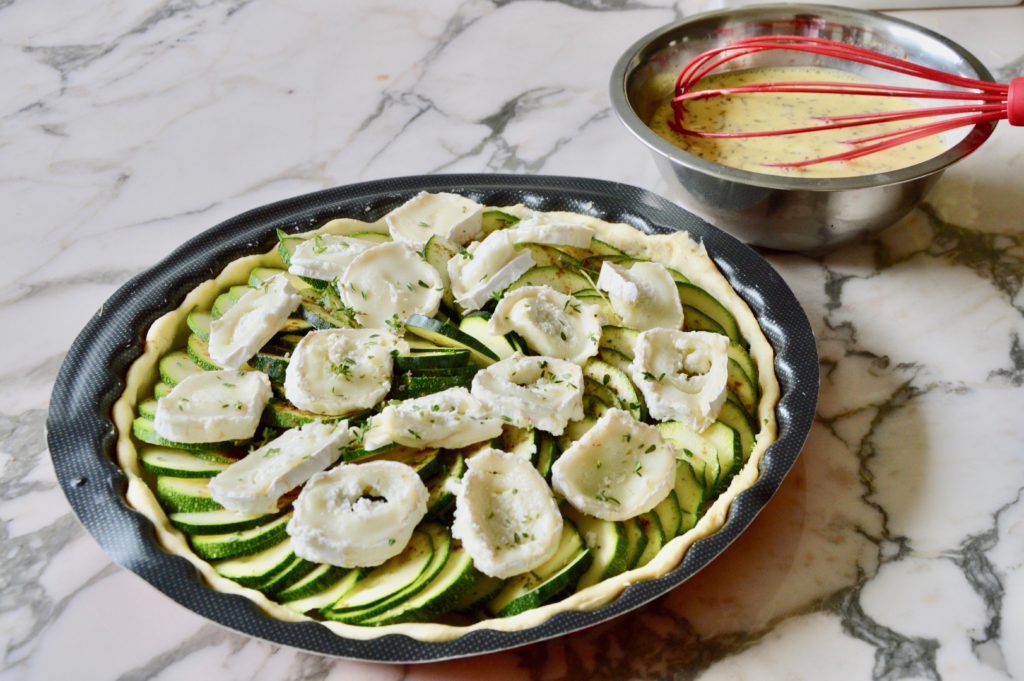 ---