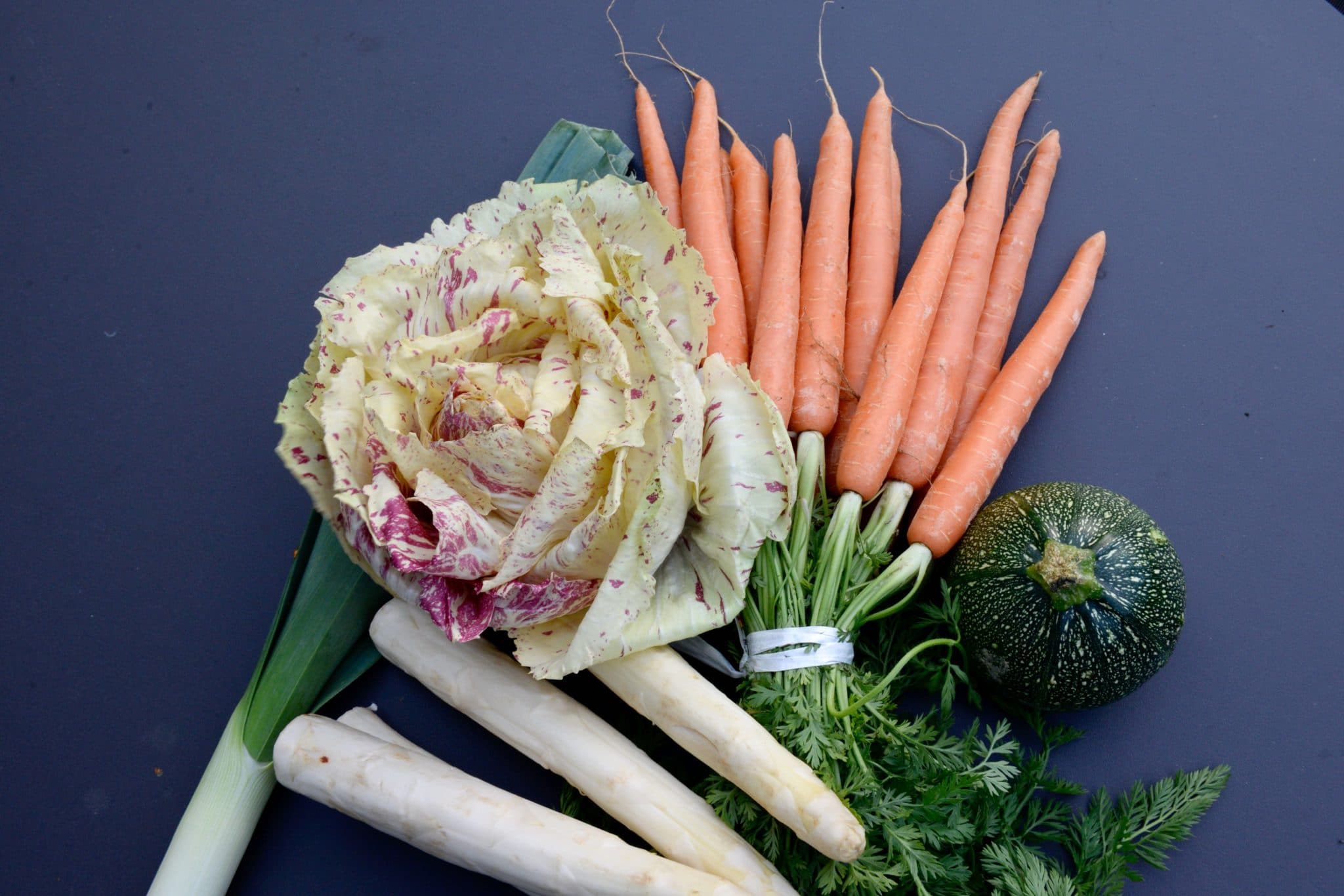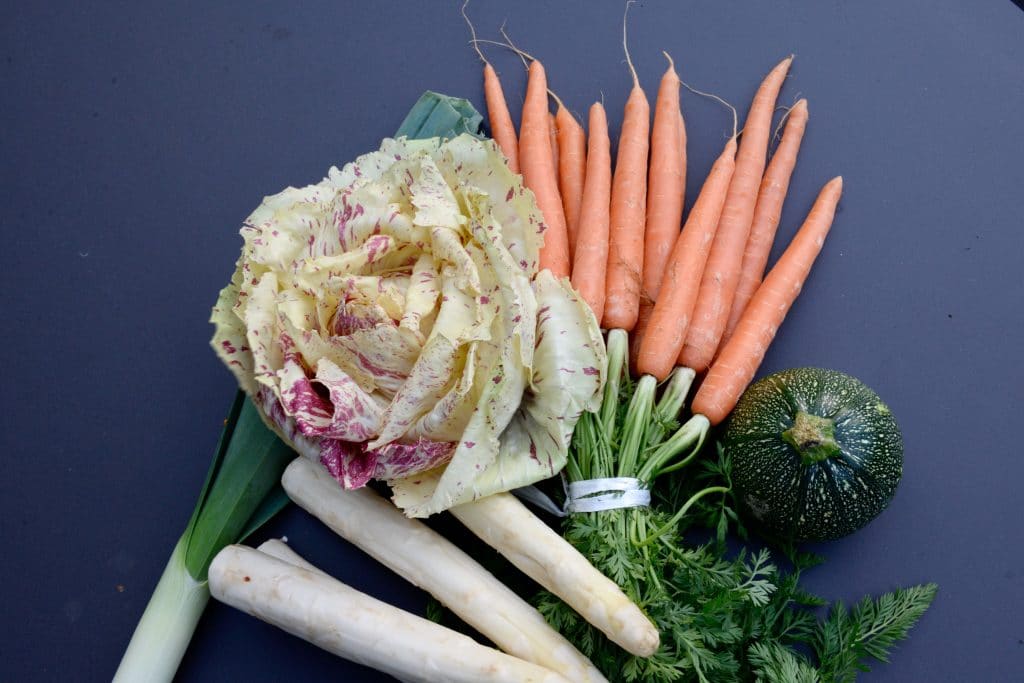 When I discovered this cute, tempting salad at my favorite vegetable market, I had to go on the internet to look for a recipe. And I found Magali the founder of Quatre Saisons au Jardin website who authorized the publication of her recipe on my site. Thanks again Magali!
Radicchio citrus and burrata salad
6 May 2021
: Serves 4
: 10 min
: 3 min
: 15 min
: Very easy
This good-looking salad is crispy and a little bitter.
Ingredients
A few radicchio Castefranco salad leaves
½ a cup almonds
4 burratas
2 medium-size oranges
A few croutons
1 tsp caster sugar
Salt, pepper
1 TBS Xeres or red wine vinegar
A dash of olive oil
1 tsp of dry herbes de Provence
Directions
Step 1

Roast the almonds in a frying pan. Stir regularly. Add 1 tsp sugar, ¼ tsp salt and 2 tsp of water. Stir with a wooden spatula until the water has evaporated and remove from the stove. Store the almonds on a plate until cool, then roughly chop them.

Step 2

In the meantime, roughly mash the burrata with a fork. Add a dash of olive oil and salt and pepper. Prepare the vinaigrette with the olive oil, the Xeres vinegar and the salt and pepper.

Step 3

In a salad bowl, mix the rinsed and dried radicchio leaves with the vinaigrette.

Step 4

Peel and cut the oranges in slices

Step 5

To serve, place at the center of the plate the mashed burrata, the radicchio leaves, a few orange slices, and sprinkle a few roasted almonds over it. Add some croutons and Herbes de Provence and it's ready!