This recipe was inspired by Sarah Britton's "The life-changing loaf"
As a holistic nutritionist, Sarah started her incredible blog in 2007 :
My new roots
– How to make healthy choices every day-
Agnès's gluten-free, flour-free & yeast-free loaf
22 May 2020
: 1 loaf
: 15 min
: 1 hr 30 min
: 5 hr
: easy
This recipe's ingredients are not only rich in vegetable protein but they also have many other benefits such as : -chia has great contents in omega 3, magnesium as well as potassium-all excellent for the heart -sunflower seeds have a high content in selenium, and excellent antioxidant properties which are efficient in getting rid of the bad cholesterol -pumpkin seeds are known to be rich in iron, zinc, magnesium and phophorus. Their deworming properties are also useful for healthy prostate and bladder -almonds are a great source of calcium and are excellent for the brain -hazelnuts are a great source of fiber, monounsaturated fats, manganese, copper and vitamin E -flax seeds are an excellent source of minerals, vitamins and fiber in particular -oat flakes are known to be very efficient in lowering the cholesterol level in your blood and in improving your bowel transit -maple syrup is a great source of energy with a low impact on calories -psyllium is known for bringing benefits to your intestine. It has an appetite suppressant effect too!
Ingredients
250 g gluten-free oat flakes
80 g sunflower seeds
80 g pumpkin seeds
100 g almonds and/or hazelnuts roughly crushed
100 g brown flax seeds
25 g chia seeds
30 g psyllium
2 tbs sea salt
5 cl olive oil
2 TBS maple or agave syrup
60 cl boiling water
Directions
Step 1

To start with, it's important to choose your ingredients with care : you need quality, pesticide-free, organic and healthy ingredients. Store them in a cool and dry place away from light for future optimized use.

Step 2

In a large bowl, mix the oat flakes, sunflower, pumpkin, flax and chia seeds together with the almonds, the hazelnuts, the psyllium and the salt. Add the olive oil and the maple syrup and mix thoroughly. Pour the hot water until you have a thick batter. Agnès's technique is to mix with her own hands with gloves on to avoid getting burnt…

Step 3

Insert wax paper into the loaf tin. Pour the batter in. Press it all in it should fit in. It's ok if it reaches the rim as it will not raise. Cover with a clean kitchen cloth and let it stand at least one hour at room temperature. You may even leave it overnight at most.

Step 4

Pre-heat the oven at a temperature of 200°. Then start baking for an hour total. Take it out of the tin and bake it again at the same temperature for another 30 minutes. The loaf should have a nice brownish color and should sound hollow when done.

Step 5

Let it cool down for 2 hours before slicing. You may store it in the fridge well wrapped in a kitchen towel for 5 days.

Step 6

You also may freeze it and eat it toasted. I advise you to slice it first, and then place the slices in separate freezing bags for better management of your stock. Just bring a slice out when needed, toast it for 2 minutes at high temperature in your toaster, making sure not to burn the rim of the slice.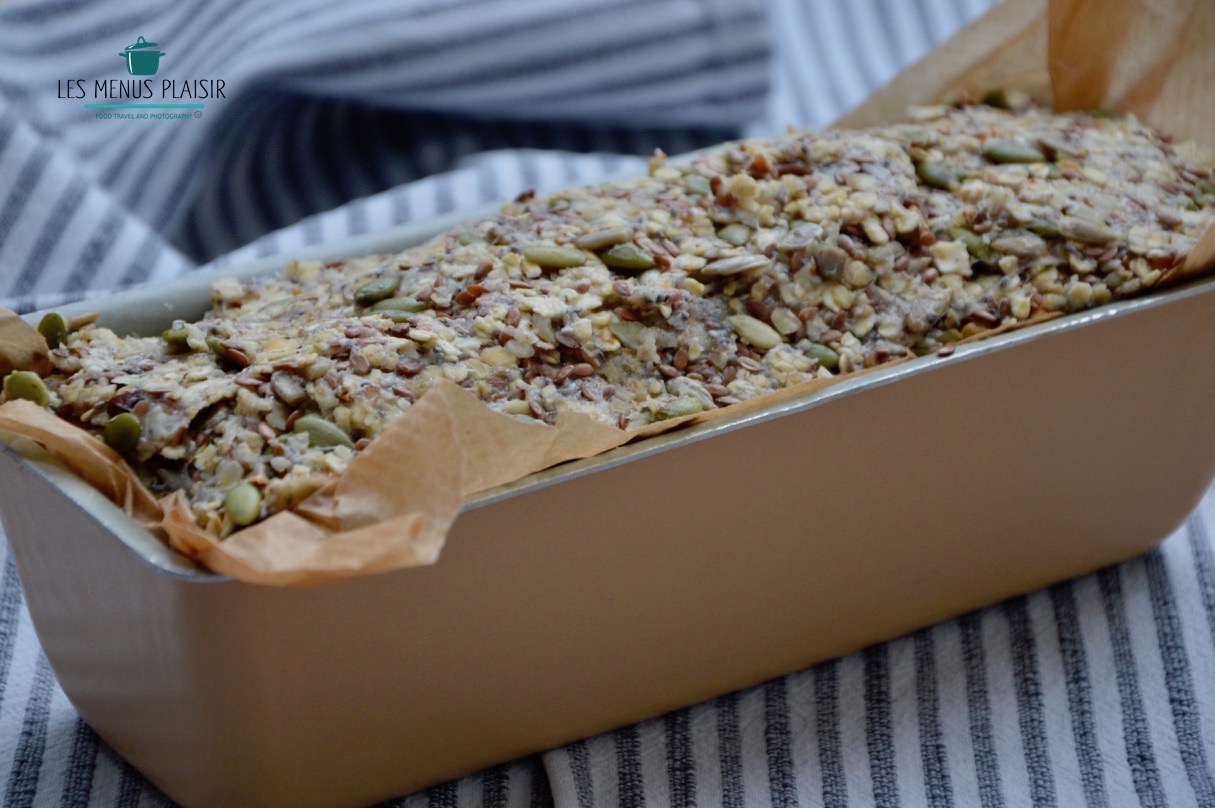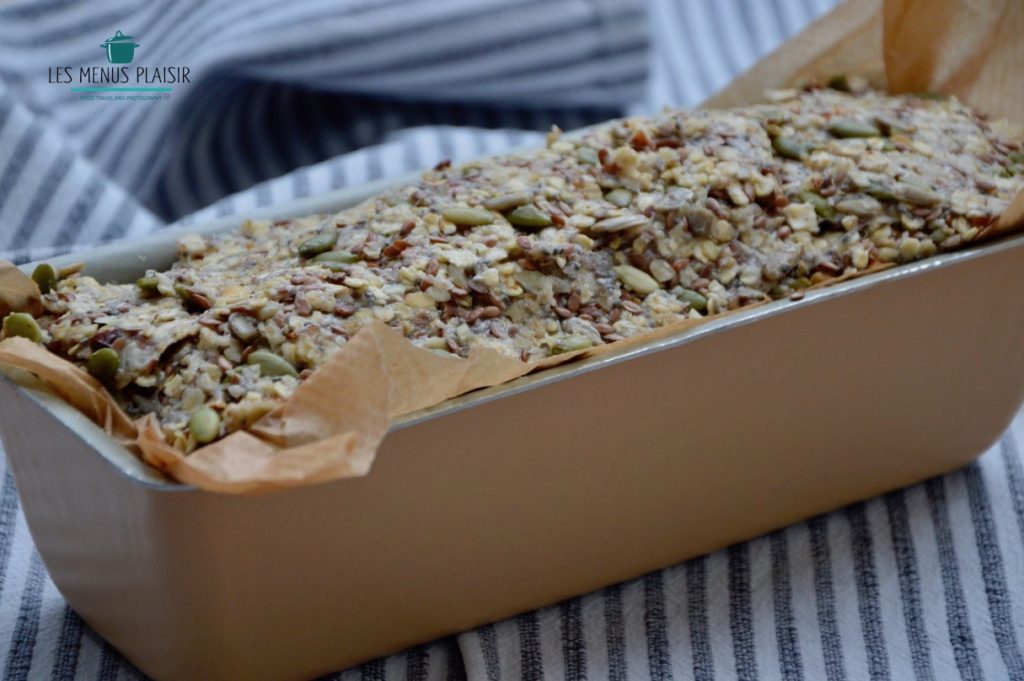 ---
Dear Sarah, I'm French and I have a cooking blog too. Since I live in London my site is bilingual. I posted a delicious friend's loaf recipe. A few months later, I found your site and discovered the bread was inspired by The life-Changing Loaf of Bread. I wanted you to know.  You have a wonderful blog and it's a real pleasure to browse through it, thank you. Best regards

Chantal
---
Hello Chantal!Thank you so much for sending this along and thank you for giving proper credit :)So happy to hear you are inspired and working to help everyone nourish themselves and their community on a deeper level. 
Take good care! 

Kaitlin